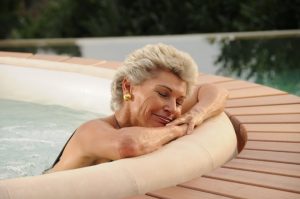 Oceana Hot Tubs are an independant family run, professional hot tub business based in St Austell, Cornwall. We can provide just that personal touch helping you select the best hot tub to suit your needs. Oceana Hot Tubs pride themselves on being able to offer you the reassurance that our hot tubs comes from an Industry leading manufacturer offering quality assurance and full warranty back up. 
All Oceana Hot Tubs want to offer you the opportunity to take advantage of the healing power of warm water therapy and to advise you of what to look out for when purchasing a hot tub.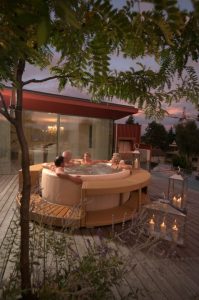 There are certain rules to follow when looking to purchase your hot tubs but we feel the check list should include the following:
Energy efficiency? ……how much will the hot tub cost to run…
Hydrotherapy?…….how much thought has gone into the design and placement of the massage jets…This may well include back, foot and neck hydro-massage.
Comfort?…how comfortable is the hot tub… a decisive factor in your selection process….  Remember over the shoulder immersion provides better stimulation and comfort particularly on those cold winter evenings.

Construction?….where was it built…what does the warranty cover…history of the manufacturer
Back up?…what will you get…what is included…..delivery? set up? Water treatment? Cover lifter?
Oceana Hot Tubs are the Softub appointed dealers for South west concentrating in Devon and Cornwall.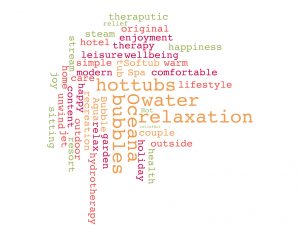 The one thing we pride ourselves on is VALUE which includes Product, Price and Service.
We want to develop our business by making sure we provide you with the exact Hot Tub that fits all your requirements leaving you to enjoy the hot tub…….stress free.